Certificate Course in Prakrita
Department name
Department of Pali, Prakrit & Apabhransha
Intake
PO1: Bauddha tradition and philosophy will be transmitted into the students.
PO2: Students can pursue the knowledge of Jain code of conduct and Jain philosophy.
PO3: Students will be exposed to the Pali language and literature.
PO4: Students will have comprehensive knowledge of manuscriptology which will enable them to decipher and edit the text.
PO5: Students will know the Origin and development of Prakrit language and literature.
PO6: Students will learn the grammar of Sanskrit and know the literature therein.
PO7: The salient feature of this syllabus is Indian literary criticism, we will teach in order to make the students evaluate the classical Prakrit poetic works.
PO8: They will also know what the Apabhramsha language is and how it enriches the modern Indian languages and literature
PO9: They will know the most authentic document of history, the inscriptions of Ashoka and others.
PSO1: Students will cultivate different areas of indological researches like philology, history, philosophy, culture etc. in general and Jainology in particular.
PSO2: Students will explore the ability of Manuscript documentation, deciphering and editing of the texts.
PSO3: Students will perform in field such as teaching, translation of Prakrit and Apabhramsha texts and inscriptions.
PSO4: Students will pursue research degree like Ph.D.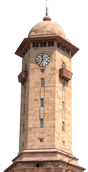 Cartographical Training on Transformation of Manual GIS to Next generation Digital GIS
Register Now
More Details