Master of Arts in Sociology
Department name
Department of Sociology
Intake
PO1: The Program seeks to develop in students the Sociological knowledge of advance theories that will enable them to think critically and imaginatively about Society and Social issues The Programme seeks to develop in students the inputs to compare sociological theories and their relevance in Indian Society.
PO2: The programme will develop analytical thinking with individual project field survey preparation of dissertation etc. and they will know the entire process of scientific research.
PO3: The programme will develop better understanding of reality. which supports the ability to apply sociological knowledge in personal and social lives.
PO4: The programme will develop research attitude and skills which create strong writing and Communication skills. for betterment of society through advocacy.
PO5: The programme will develop strong foundation for their Career and profession.
PO6: The programme will enhance their capacities for organizing various seminar, conferences which will help them for learning, thinking and evaluating phenomena of society.
PO7: The programme will provide enough awareness of major social problems, gender issues, environment and health problems of inclusive groups etc.
PO8: The programme will provide understanding, of tribal society urban society, culture status of women, development and change, modernization and globalization etc and also know the importance of various branches of sociology.
PSO1: Design research study- To understand the role of qualitative and quantitative methods in sociology. It build sociological knowledge and attitude towards research. Practical project work, dissertation etc will help them to design research and finally they can assess more work in library and field work and published their reports.
PSO2: Develop attitude towards social work and counseling, The sociology of practice and gender related course will create more concern with social work and counseling. This will train them to work with NGOs, different peoples, village survey etc and counseling.
PSO3: Development of critical thinking- from the sociological theories students will able to think critical and imaginatively about different society and social issues. They will also able to give their inputs to compare and contrast sociological theories and it's relevance for Indian society.
PSO4: Gender Sensitization. The course of gender studies and Culture & Society provides solid back ground to create gender sensitization. It enhances citizenship with social concern will create awareness of issues and policies for women development.
PSO5: Research Skills and attitude. Research methodology will provide students to know the various methods and techniques which help them to create research attitude.
PSO6: Responsible and Effective Citizen- The course explain self development and responsible citizenship. voluntary work with differently able a people, slum children, give them opportunity to become responsible citizens.
PSO7: Skill development- Developing skills for effective decisions, writing and management.
PSO8: Social Interaction- The course will provide with solid work of social interaction. The sociology of practice will give this chance to interact with social institutions i.e. family, caste, old age home, renal society, orphanage home, NGOS etc.
PSO9: Sociological knowledge-giving Students effective Sociological knowledge and skills to understand the Society, and Society issues in Scientific Way
PSO10: Training for social work and preparation for careers in teaching, research and administration in the field of education, social work, health, urban, rural and tribal administration, and other new avenues for corporate world. Sociology of health, modernization and globalization, human resource management etc. the course is includes in discipline in sociology.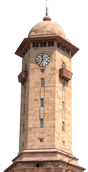 Cartographical Training on Transformation of Manual GIS to Next generation Digital GIS
Register Now
More Details