PG-Diploma in Plant Tissue Culture
Department name
Department of Botany, Bioinformatics and Climate Change
| Semester | Sr no | CourseCode | Course | CourseCredit |
| --- | --- | --- | --- | --- |
| Sem-1 | 1 | PGD PTC 401 | Plant Tissue Culture, Methods And Applications | 5 |
| Sem-1 | 2 | PGD PTC 402 | Plant Improvement And Complementary Techniques | 5 |
| Sem-1 | 3 | PGD PTC 403 | Practical – 1 Based On Paper Pgd Ptc 401 | 5 |
| Sem-1 | 4 | PGD PTC 404 | Practical – 2 Based On Paper Pgd Ptc 402 | 5 |
| Sem-2 | 1 | PGD PTC 501 | Project | 20 |
| Sem-2 | 2 | PGD PTC 502 | Assignment, Documentation And Review Writing | 10 |
Intake
PO1: Knowledge upgradation
PO2: Application of plant tissue culture methods
PO3: Career options
PSO1: The programme also helps the student to acquire necessary skills and expertise in the area of their interest.
PSO2: The students learn the basics of Plant tissue culture and get skilled in maintaining plant cultures.
PSO3: This programme caters to a short term learning and enables those aspiring to move out of India for higher studies by adding the much needed one year to their present 12 + 3+1 to 12+4 set up.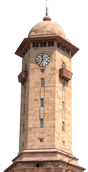 Cartographical Training on Transformation of Manual GIS to Next generation Digital GIS
Register Now
More Details